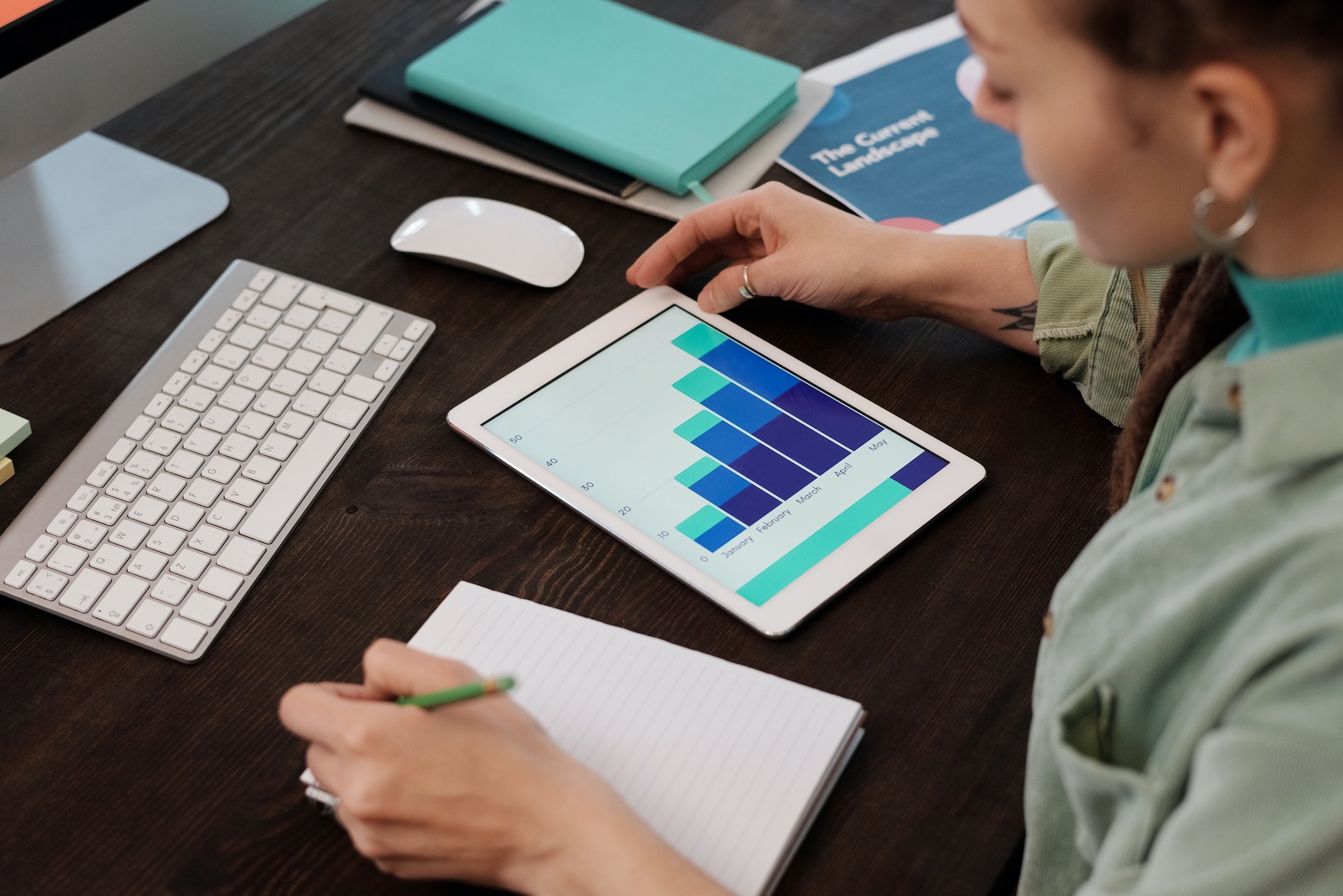 Email marketing is a powerful tool for real estate agents to attract and retain clients. By leveraging the right email marketing techniques, agents can create meaningful relationships with clients and prospects alike. With the right strategy, agents can create a comprehensive email marketing plan to increase their reach, engage potential buyers, and nurture leads.
By using email marketing, agents can build relationships with clients, keep them informed, and generate leads. Email marketing can help agents establish their brand, stay connected with clients, and increase their visibility in the market. With a few simple steps, agents can create an effective email marketing campaign that will help establish their brand and increase their reach.
What is Email Marketing and How to Use It in Real Estate?
Email marketing is the act of marketing and selling products or services through the use of email. Email marketing campaigns use email to send advertisements and communicate with customers. Email marketing campaigns are used to build and maintain relationships with customers, promote products and services, increase brand awareness, and drive sales.
Email marketing is most effective when it's personalized and relevant to each individual receiving it. When email marketing is done correctly, it has a high potential to be effective because it's less intrusive than other types of marketing and can be delivered immediately.
Benefits of Email Marketing and Email Newsletters for Real Estate Agents
Build trust, authority, and relationships
Through consistent communication, you can help prospective clients learn about you and your services.
Create a consistent brand
Your brand and image are essential in attracting new business. Email marketing is a great way to stay consistent with your brand and get it out there.
Stay top of mind
Email is the most used channel for communication in the world. People use it for everything from ordering food to booking vacations. Make sure your clients and prospective clients are getting your brand and message in their inbox.
Build a large following
Email marketing campaigns can help you grow your list of subscribers. This can help you to build relationships with more people, grow your business, and make more money.
Drive more leads
Email marketing campaigns can help you turn prospective clients into leads. This can help you to grow your business and make more money.
What is the End Goal of a Real Estate Email Marketing Strategy
More phone calls
Constant contact
Better open house attendance
Stand out in the real estate industry
Keeps clients informed about the real estate market
Reach more potential buyers and sellers
Creating an Email Marketing Plan
Before you begin creating and sending out emails, make sure you have a comprehensive email marketing plan. Your plan should include information on your goals, objectives, and target audience. Your plan should also include information about your email frequency and content. When creating an email marketing plan, it's important to keep your goals in mind. Your goals can range from increasing brand awareness to generating leads.
It's also important to consider your target audience and what they might be interested in. It's best to be consistent with your email marketing campaigns. Constantly changing your approach and sending out random emails is likely to confuse your subscribers. Be sure to keep your emails consistent with your brand, and your subscribers will appreciate the consistency.
Writing Engaging Email Copy
The most important aspect of email marketing is the actual copy that you use. If the copy is boring or uninteresting, then your subscribers will likely not respond well to it. If the copy is engaging and interesting, your subscribers will more likely respond positively to it. While the format of your email should remain consistent, the copy should change based on the recipient. It's important to personalize your emails, especially if you are sending them as part of a larger campaign.
It can also be helpful to include the recipient's name in the email. By personalizing your emails and including the recipient's name, you can make the email more engaging and increase the likelihood of a positive response.
One of the most important aspects of email marketing is building a comprehensive email list. Your list should be expansive, diverse, and easy to grow. There are a few different ways to go about building a comprehensive email list. You can ask your current clients if they would like to be included on your list. You can also ask your prospects if they would like to be included on your list. You can also purchase an email list from a company that provides this service.
It's important to have a quantity of email addresses on your list to have a successful email marketing campaign. The larger your list of subscribers, the more effective your email marketing campaign will be. It's also important to make sure your email marketing campaign doesn't violate any laws. Federal Trade Commission (FTC) regulations apply to all commercial emails, including those that are sent by real estate agents.
Automating Email Campaigns
One effective way to leverage email marketing is to automate your email campaigns. This can be done by using a marketing automation platform. Marketing automation platforms allow you to schedule emails to be sent to your subscribers at a later date or based on certain triggers. For example, you can set up an email campaign to be sent to subscribers once they have visited your website, downloaded a piece of content, or booked a showing with you. You can automate your email campaigns to save time and effort.
You can also use email automation to send highly targeted emails to help nurture leads. If you are marketing to a specific audience, you may want to consider using dynamic content to ensure your message is relevant to each subscriber. Dynamic content allows you to swap out parts of your email, such as the headline, subheadline, and value proposition, based on the subscriber's information. This can be a great way to personalize each email and make them more engaging.
Measuring Email Marketing Success
There are a few different ways to measure the success of your email marketing campaign. The most important thing is to track your open and click-through rates. This will allow you to know what types of emails are resonating with your subscribers, and which ones need improvement. There are many tools available that can help you track your email marketing metrics. It's important to have clear, measurable goals when starting an email marketing campaign.
Make sure you know what metrics you want to track so you can effectively measure your success. It's also important to track your email marketing budget. Tracking your expenses will help you stay on budget. It's also important to track how much time you are spending on each aspect of your email marketing campaign. This will help you stay consistent with your marketing efforts and scale your efforts when needed.
Email Marketing Tools and Services
Email Marketing Software
Depending on the types of emails you are sending out, you may want to consider using software to help with the creation and sending of your emails. Some software, such as Mailchimp, is free to use, while other software, such as Hubspot, is paid.
Autoresponders
Autoresponders are helpful for creating email campaigns that are sent out at a certain time or based on certain triggers. This can be helpful for sending out emails that are time-sensitive, such as a closing date.
Contests
Contests can be a great way to drive engagement and build your email list. Make sure the contest is relevant to your target audience to make it effective.
Email service providers (ESPs)
ESPs can provide a wide range of services, such as managing a large email list or sending out email campaigns for you. We can provide all of these services and also craft great email campaigns that work. Here is an email marketing service we provide
Email Marketing Best Practices
– Make sure each email has a clear call to action. The purpose of each email should be clear so that your subscribers know what they should do after they have read it.
– Keep your emails short and to the point. People are likely to open emails on their phone, so your emails need to be brief. People also likely have a lot of emails in their inbox, so your emails need to be concise.
– Always include a subject line. The subject line is what entices your subscribers to open your emails. It's important to make the subject line engaging so that your emails are opened.
– Be consistent with your brand. If you're sending consistent and engaging emails, your subscribers are more likely to engage with them. Make sure your emails are always consistent with your brand to stay authentic.
– Test and track. Make sure you're testing out different types of emails to see what works best for your audience.
– Make sure your emails are compliant with FTC regulations.
Managed Email Marketing For Real Estate Agents
If all of this sounds like a lot of work and a little overwhelming. We provide real estate agents fully managed email marketing programs. We build fully custom marketing emails that are sure to get your sellers and buyers interested. We also craft custom subject lines to increase open rates and gain more attention. We also coordinate your email campaigns to go out at the best time based on our tested send dates and times.
Our goal is to create more transactions for our real estate clients over the year by constantly providing their database with useful content and at the same time keeping our agents top of mind when people think about buying or selling.
Develop real estate email marketing campaigns that drive results
Create compelling call to action CTA
Crafted a custom series of emails
Landing pages
Social media marketing assets
Email templates
Managed email marketing software